Charlie Sifford Memorial Exemption
Charlie Sifford Memorial Exemption
Awarded since 2009, the Charlie Sifford Memorial Exemption has represented the advancement of diversity in the game of golf. The exemption has been given to a golfer representing a minority background to play in the annual PGA TOUR event at Riviera. In 2017, the exemption was re-named to honor the memory of Charlie Sifford, the first African-American player to compete on the PGA TOUR.
Charlie Sifford began playing golf in 1948 but would need to wait until 1961 to earn his PGA membership. The Professional Golfers Association of America had a 'Caucasians only from North or South America' requirement that limited Sifford's, and other minority golfers, ability to obtain their professional card. Once he had his card, Sifford would prove his doubters wrong, often contending. In 1967, contending turned to triumph when Sifford won the Greater Hartford Open Invitational, becoming the first minority golfer to win a PGA TOUR event.
In 1969, Sifford added his name to the storied history of the LA Open, joining the likes of Hogan, Snead, Palmer, Casper and more who had victories in Los Angeles.
"I'm incredibly proud to honor my hero Charlie Sifford through this exemption into the Genesis Open," tournament host Tiger Woods said in 2017 when announcing the exemption would be re-named to honor Sifford. "His sacrifices as a pioneer for golf allowed me to play the game."
Charlie Sifford's lasting legacy
2023
Marcus Byrd
The start at Riviera in the 2023 Genesis Invitational was the second career start on the PGA TOUR for Marcus Byrd. Byrd currently competes on the Advocates Professional Golf Association (APGA) Tour, where in November 2022 he finished atop the standings for the Farmers Insurance Fall Series. He has two APGA Tour wins to on his resume and boasts an impressive collegiate career at Middle Tennessee State University where Byrd earned conference player of the year honors in 2019. A native of Washington D.C., Byrd learned the game at the historic Langston Golf Course.
2023 result: MC
2022
Aaron Beverly
The 2022 Genesis Invitational marked the first career PGA TOUR start for Aaron Beverly. In November 2021, Beverly won the APGA Tour's event at Wilshire Country Club in Los Angeles, a one-time host to the tournament. A decorated collegiate golfer, Beverly was a mainstay on the Sacramento State University golf team where he was a two-time Big Sky Player of the Year. Beverly graduated in 2017 and returned to Sacramento State as an assistant coach in 2019. In addition to his coaching, Beverly has competed on the Golden State Tour, PGA TOUR Latinoamérica Tour and Makenzie Tour, having played a full season on the Canadian tour in 2019. To honor Charlie Sifford's centennial birthday in 2022, Beverly hit the tournament's opening tee shot with tournament host Tiger Woods looking on.
2022 result: MC
2021
Willie Mack III
For Willie Mack III, the start at Riviera Country Club during the 2021 Genesis Invitational marked his second start on the PGA TOUR after being a late addition to the field in San Diego weeks earlier. Mack, a native of Flint, MI, played college golf at Bethune-Cookman winning 11 titles as a Wildcat. In 2011, Mack became the first African American to win the Michigan Amateur Championship. Mack currently competes on the APGA Tour and Florida Professional Golf Tour, earning Player of the Year honors for both tours in 2019. At Riviera, Mack became only the third Sifford Exemption recipient to open the tournament under-par.
2021 result: MC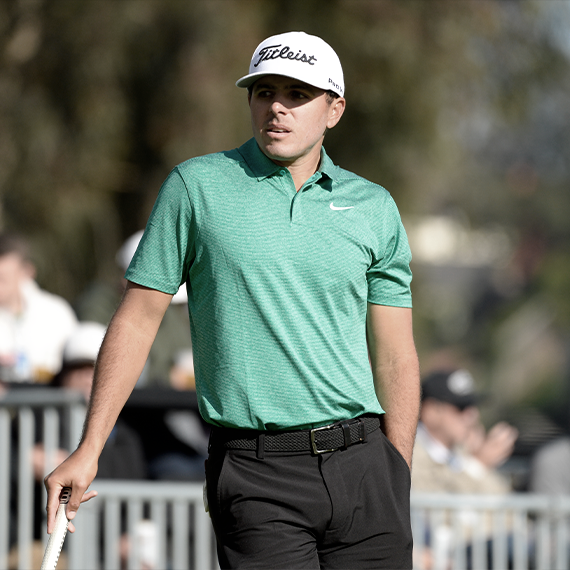 2020
Joseph Bramlett
Joseph Bramlett became the first two-time recipient of the Sifford Exemption in 2020 having also received the exemption in 2011. Following his rookie season on TOUR in 2011, Bramlett suffered an annular tear to his L4 and L5 discs, sidelining him completely. Through an extensive rehabilitation period, Bramlett made three starts on the PGA TOUR between July 2013 and January 2018. During that time, he completely re-built his swing, reducing the pressure on his back and allowing him to again compete on TOUR. In 2019, Bramlett earned his PGA TOUR card for the first time since 2011 by finishing in the top 25 in the Korn Ferry Tour Finals.
2020 result: T51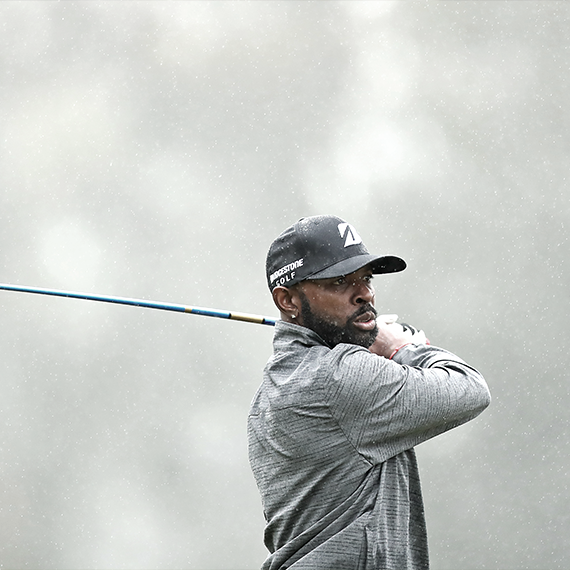 2019
Timothy O'Neal
Timothy O'Neal had prior experience on the PGA TOUR before his start at Riviera in 2019. The Sifford Exemption would be O'Neal's seventh career start on TOUR but his first since 2015 when he played in the US Open at Chambers Bay. O'Neal has three career PGA TOUR Latinoamérica victories, most recent coming in 2016. Recently, O'Neal earned status on the PGA TOUR Champions for 2023.
2019 result: MC
2018
Cameron Champ
Cameron Champ turned pro in 2017 following an illustrious amateur career. Ranked the No. 1 amateur golfer during the 2017 season, Champ led the United States team to victory in the 46th Walker Cup and finished T32 in the 2017 US Open. A Sacramento native, Champ gives back to his community through the local chapter of The First Tee. The start at Riviera was Champ's first professional start on TOUR and while he missed the cut, success would not be far behind. Just months after Riviera, Champ won the Sanderson Farms Championship in October 2018. Since then he was won the 2019 Safeway Open and 2021 3M Open.
2018 result: MC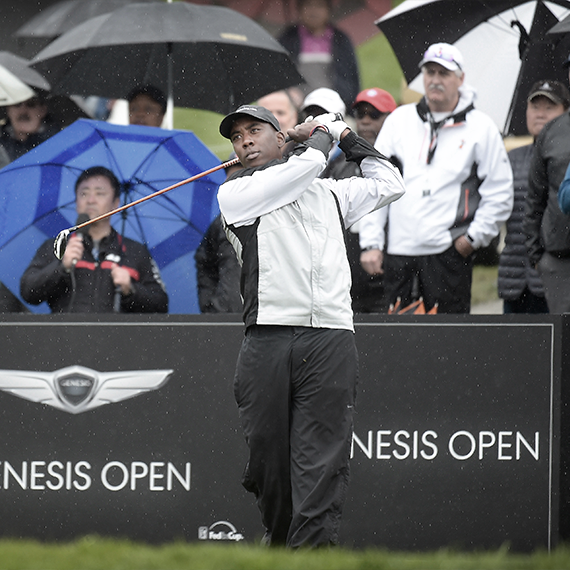 2017
Kevin Hall
Kevin Hall has been shattering stereotypes his entire life. Before his third birthday, Hall lost his hearing due to H-Flu Meningitis. While enrolled at the St. Rita School for the Deaf in Cincinnati, Ohio, Hall picked up golf at the age of nine and quickly progressed in the game. By high school, he was the top-ranked junior golfer in the city. A standout career at The Ohio State University led to a professional career, playing as a member on the SwingThought Pro Golf Tour and the APGA Tour. The start at Riviera in 2017 would be Hall's first PGA TOUR start.
2017 result: MC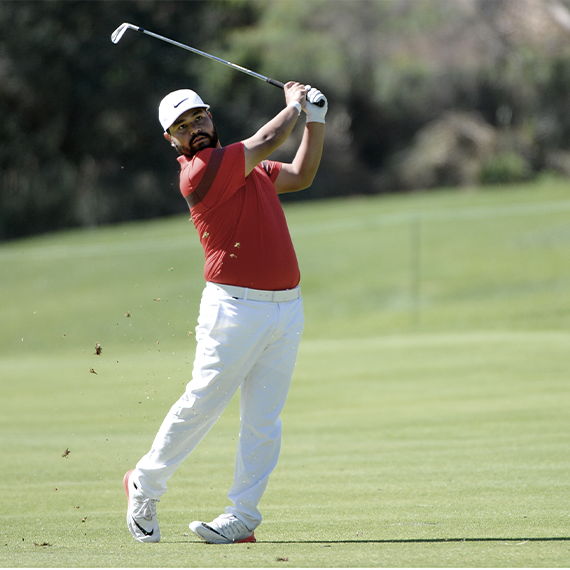 2016
J.J. Spaun
A native of Los Angeles, J.J. Spaun played in his hometown tournament for the first time in 2016 after receiving the Sifford Exemption. Spaun had made one previous PGA TOUR start prior to his start at Riviera, having finished T41 at the 2015 Canadian Open. Spaun had found success in Canada as he earned player of the year honors on PGA TOUR Canada for 2015. The start at Riviera in 2016 would be Spaun's only PGA TOUR start that year. He would earn his TOUR card prior to the 2017 season. Spaun earned his first career PGA TOUR victory at the 2022 Valero Texas Open.
2016 result: MC
2015
Carlos Sainz, Jr.
Following two seasons of impressive results on PGA TOUR Canada and the Web.com Tour, Carlos Sainz, Jr. earned his PGA TOUR card prior to the 2015 season. While a rookie on TOUR, Sainz was not exempt from playing at Riviera, until he received the Sifford Exemption. Growing up in the greater Chicago area, Sainz – who is half Pilipino and half Bolivian – experienced a melting pot of cultures on the golf course and proved that golfers from diverse backgrounds can find success.
2015 result: MC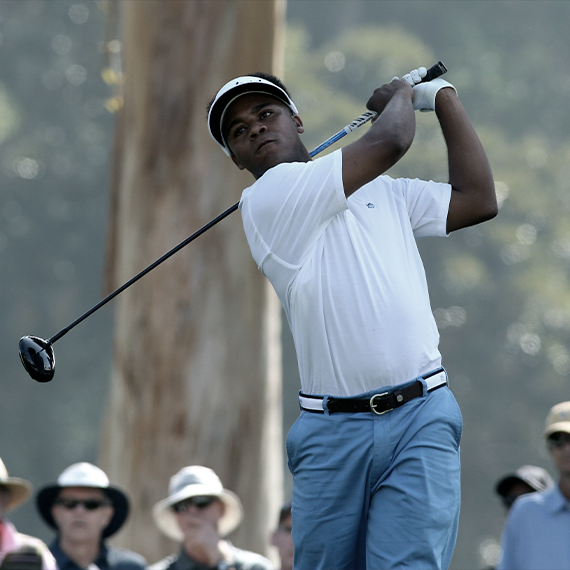 2014
Harold Varner III
The start at Riviera in 2014 would be the first regular PGA TOUR start for Harold Varner III, but certainly not his last. Having missed the cut at the 2013 US Open, Varner earned his Web.com Tour card through the final stage of Q-school. The exemption would be the first of two starts on TOUR for Varner in 2014 before he became a TOUR regular in 2015. Since receiving the Sifford Exemption, Varner has won the Australian PGA Championship.
2014 result: T70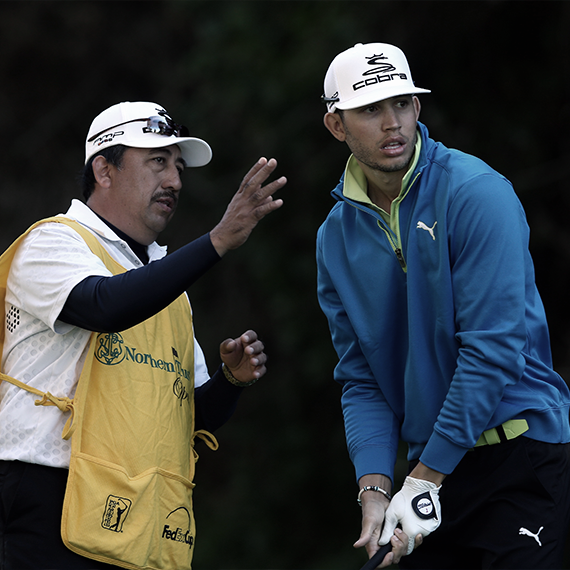 2013
Jeremiah Wooding
Following in the footsteps of his older brother Joshua, who received the exemption in 2010, Jeremiah Wooding aimed to start his golf career off with the Sifford exemption at Riviera. Wooding works with Advocates USA conducting golf clinics and mentoring sessions for young minority golfers. After a career at the University of Nevada-Las Vegas and having earned conditional status on the Web.com Tour, Wooding made his first and only career start on the PGA TOUR at Riviera in 2013.
2013 result: T42
2012
Andy Walker
A star in his own right, Andy Walker was coming to Riviera having recently competed on Golf Channel's Big Break Ireland. While the 36-year old's credentials included a TV credit, Walker also collected some hardware as a member of Pepperdine University's 1997 NCAA Championship golf team. The Scottsdale, Arizona native would make his lone PGA TOUR start at Riviera.
2012 result: MC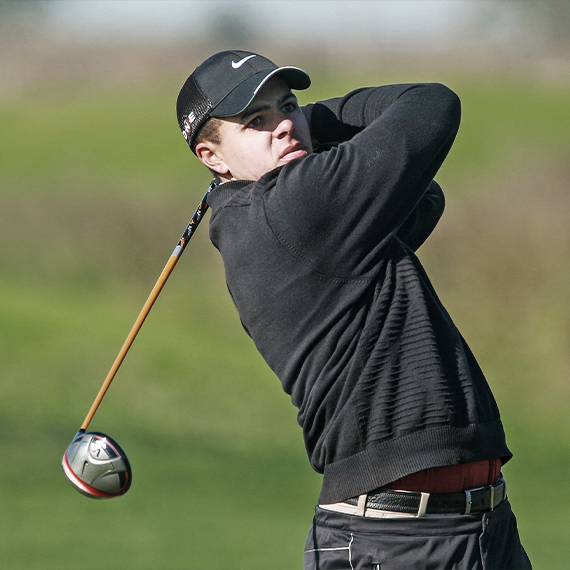 2011
Joseph Bramlett
In 2010, Joseph Bramlett graduated from Stanford University and a week later, finished T16 in the US Open at Pebble Beach. In the months that followed, he became the first black golfer to advance through the PGA TOUR qualifying tournament in 15 years. Bramlett became the first TOUR member to receive the Sifford exemption.
2011 result: MC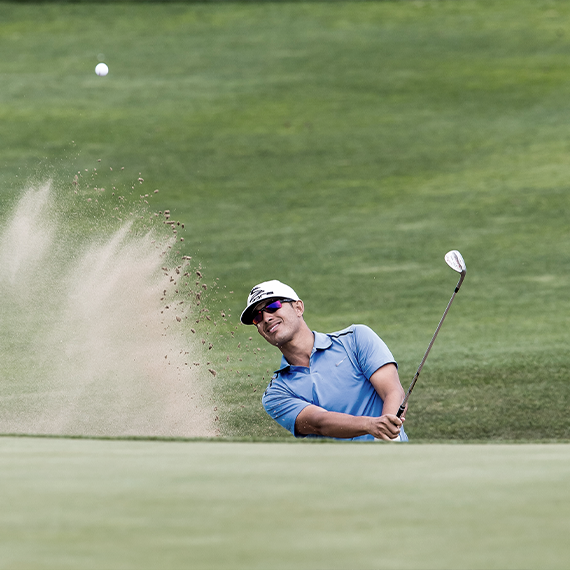 2010
Joshua Wooding
A native of Southern California, Joshua Wooding first picked up the game of golf before his 10th birthday. Progress came quickly as he won his first tournament at age 12 and before long was the youngest participant to qualify for the Westfield PGA Junior Championship. Earning a scholarship to play golf at USC, Wooding made his only start on the PGA TOUR at Riviera in 2010.
2010 result: MC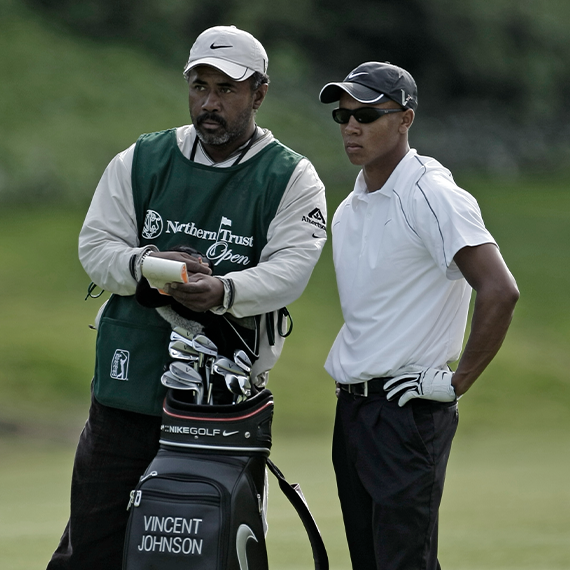 2009
Vincent Johnson
A graduate from Oregon State University, Vincent Johnson received the first Charlie Sifford Memorial Exemption in 2009. Having played in five USGA events without reaching match play, Johnson unsuccessfully tried to qualify on the Nationwide TOUR. Skipping PGA TOUR qualifying citing financial hardships, the start at Riviera would be Johnson's first, and only, start on TOUR.
2009 result: MC